Get ready, here's the 2024 Caterham Motorsport Calendar! 
Our 2023 season comes to a spectacular conclusion next weekend at Silverstone with the British Touring Car Championship, and we're already preparing for 2024.  After the Autumn/Winter break, we're back with another amazing season of motorsport. 
As always, the 2024 Academy Championship will kick off proceedings at Curborough Sprint. We're looking forward to welcoming a fresh batch of soon-to-be racing drivers as they enter their first year of competitive motorsport. Plus, if you want to get in on the action - you can still sign up here. 
For the rest of our championships, the season will start at Snetterton on Saturday 13 April 2024.  CSCUK will be supporting both British GT at Donington GP on 25th May and British Touring Car at Oulton Park on 22nd June.  If that wasn't enough back-to-back action, we're also returning to Knockhill for the Caterham 'Super Header' weekend to take on Scotland's National circuit in both directions.  
The season will round off with a Caterham Racing Festival at Donington Park National, where all our championships will conclude.  Check out the calendars below for all the dates.  
2024 CSCUK Calendar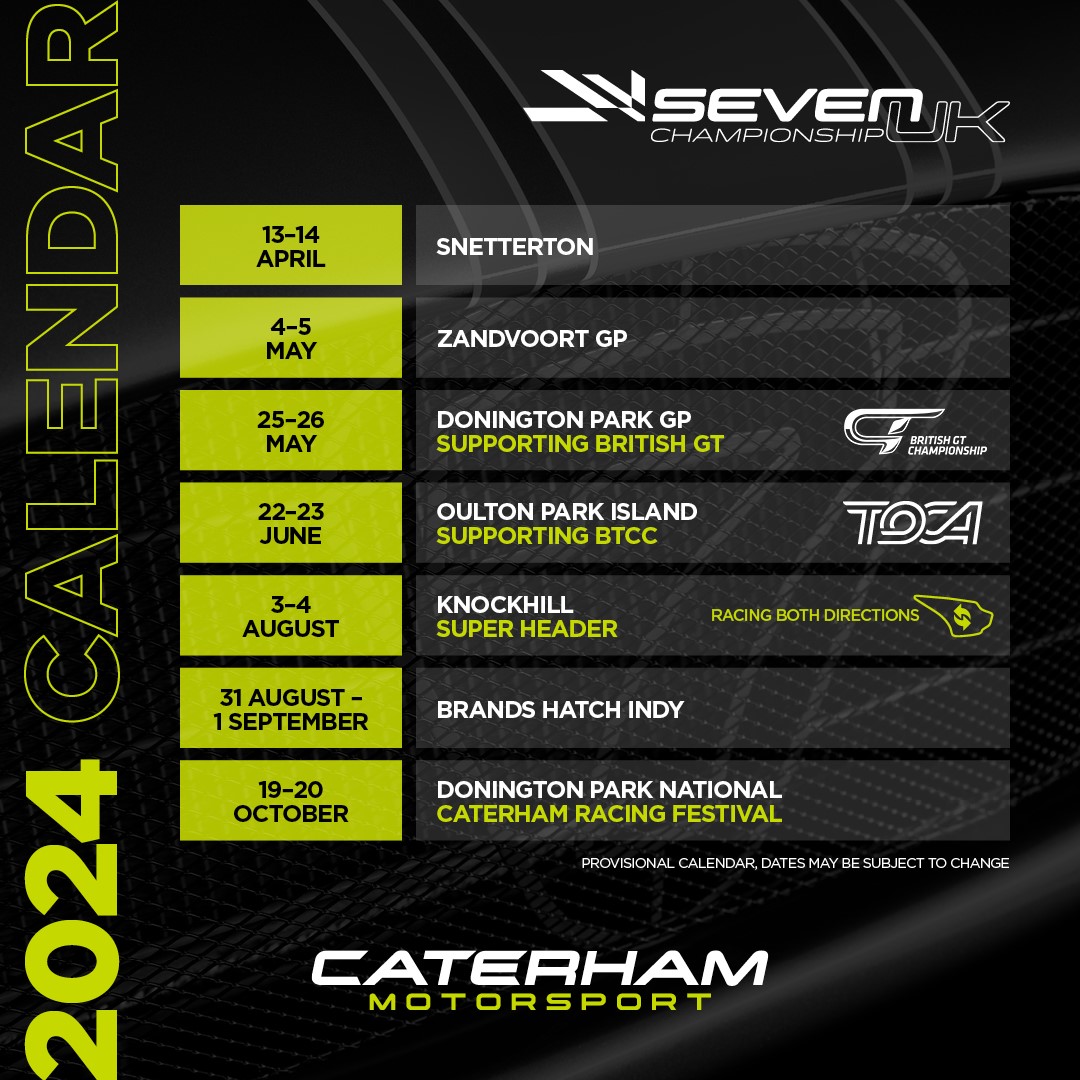 2024 Roadsport, Seven 270R and Seven 310R Calendar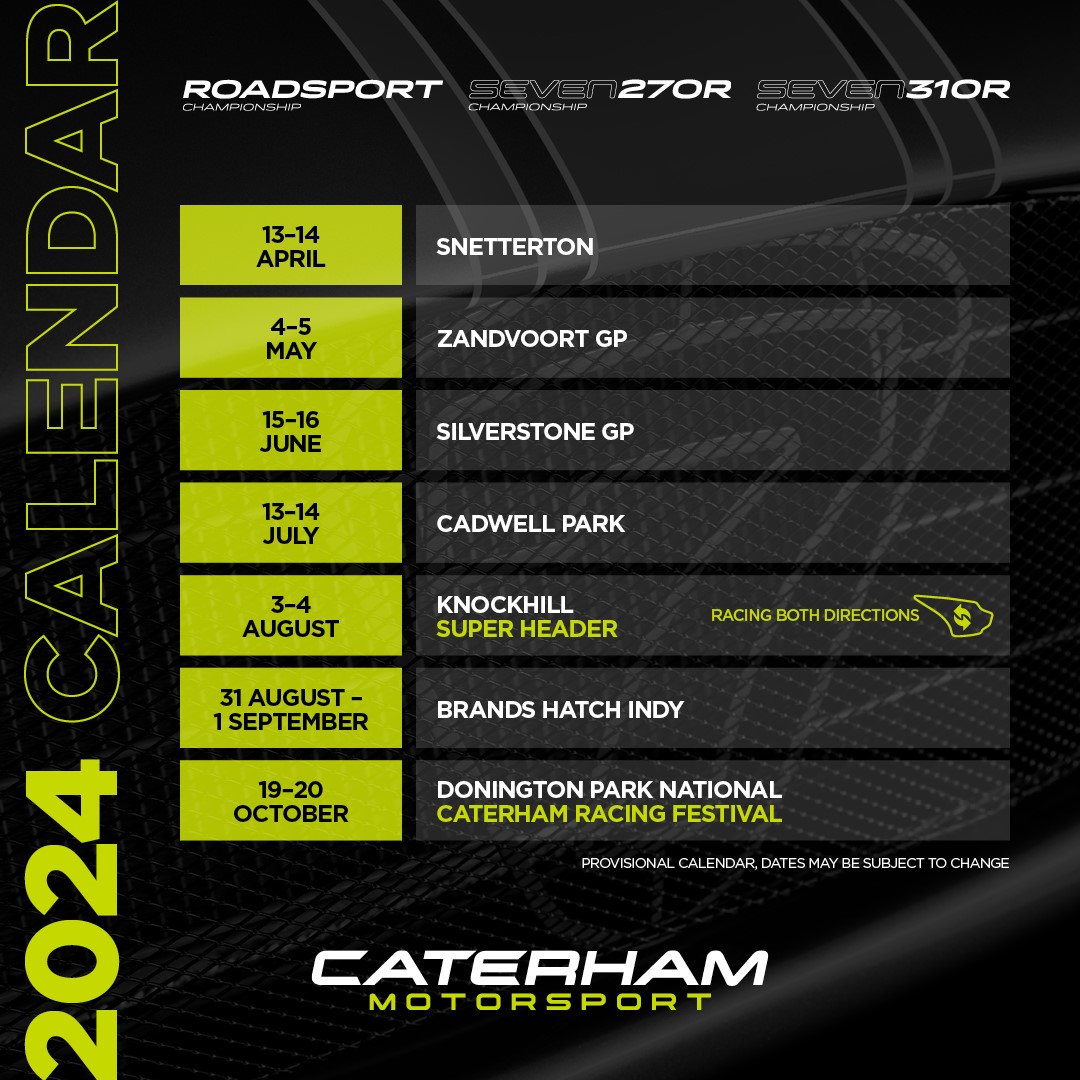 2024 Academy Calendar