What. A. Year! 2022 saw our first (what we would call normal) motorsport season since 2019.  This year saw Caterham Motorsport visit 8 iconic circuits.  While Academy kicked off at Curborough, our Roadsport (RS), 270R, 310R and Caterham Seven Championship UK (CSCUK) drivers descended on our home circuit - Brands Hatch.  As ever, our drivers delivered an incredible opening to the season - demonstrating exactly why Caterham racing is regarded as one of the most competitive forms of motorsport.  
For the majority of the year, all five of our championships attended the same rounds (that's nearly 200 drivers and Sevens in one weekend).  Soon after we headed to Snetterton, where our Academy drivers could mix it with our RS to CSCUK drivers for the first time, and then met at Silverstone for the first UK Caterham Racing Festival.  Not only did we have our racing drivers, but over 60 road-going owners attended the home of British F1 to catch wheel-t0-wheel action. 
After a flying visit to Donington, our championships headed to the tip of Wales for a (surprisingly sunny) weekend at Anglesey.  But the fun didn't stop there, within four weeks we're in Scotland for the first-ever 'Super-Header' weekend.   The super-header was a first-of-it's-kind event where on Saturday, we ran clockwise, and on Sunday we ran anti-clockwise.  Knockhill is a venue that lends itself perfectly to such a unique challenge.  
After this, our championships split into two camps for a mega finale.  While Academy and Roadsport returned to Silverstone, the 270, 310 and CSCUK champions returned to a familiar favourite - Spa Francorchamps!  A dramatic final all round, but we (finally) could crown our champions. 
So, without further ado - here are your 2022 Caterham Motorsport Champions!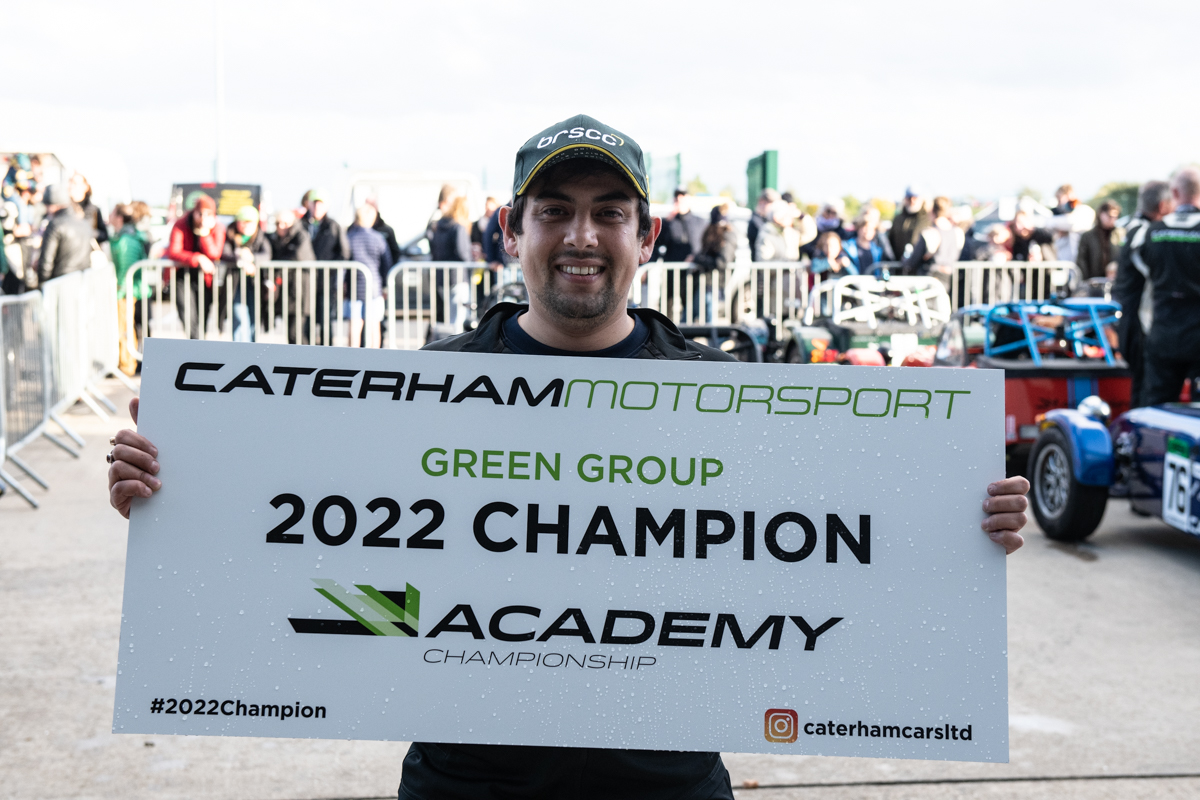 Academy Green Group 2022 Champion - RRUTUJ PATKI (No.29)
2nd - Ravi Patel (No.11)
3rd - Iain Hibbert (No.83)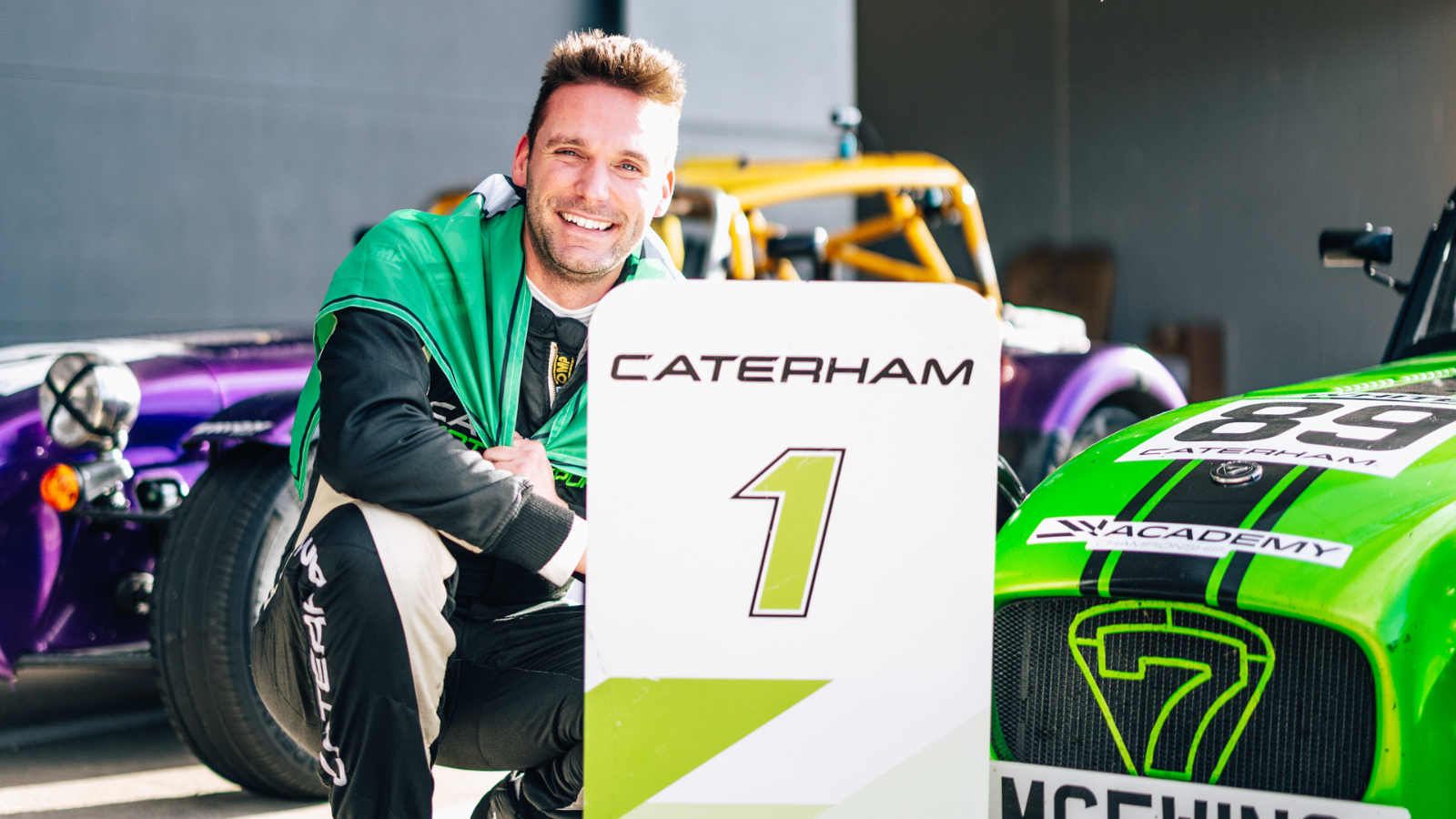 Academy White Group 2022 Champion - TOM MCEWIN (No.89)
2nd - Ben Timmons (No.8)
3rd - Matt Larbey (No.17)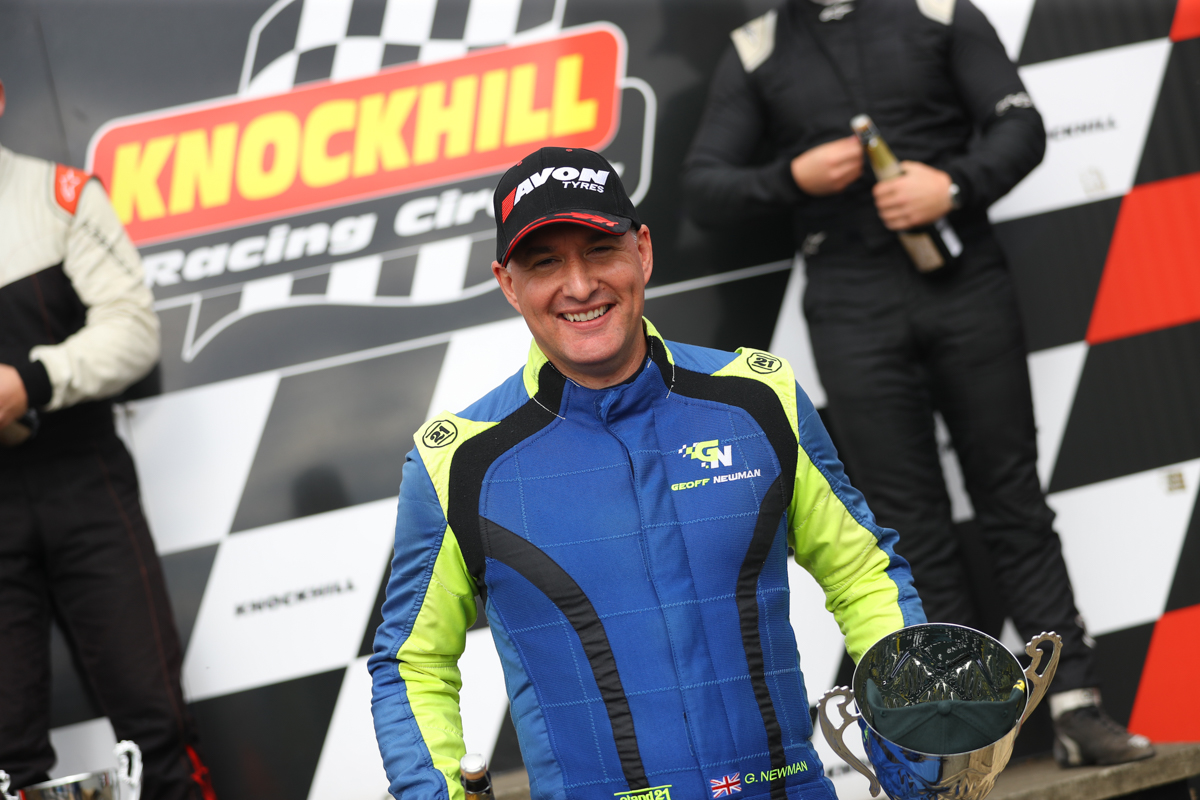 LOVECARS Roadsport 2022 Champion - GEOFF NEWMAN (No.33) 
2nd - Charlie Lower (No.21)
3rd - Freddie Chiddicks (No.66)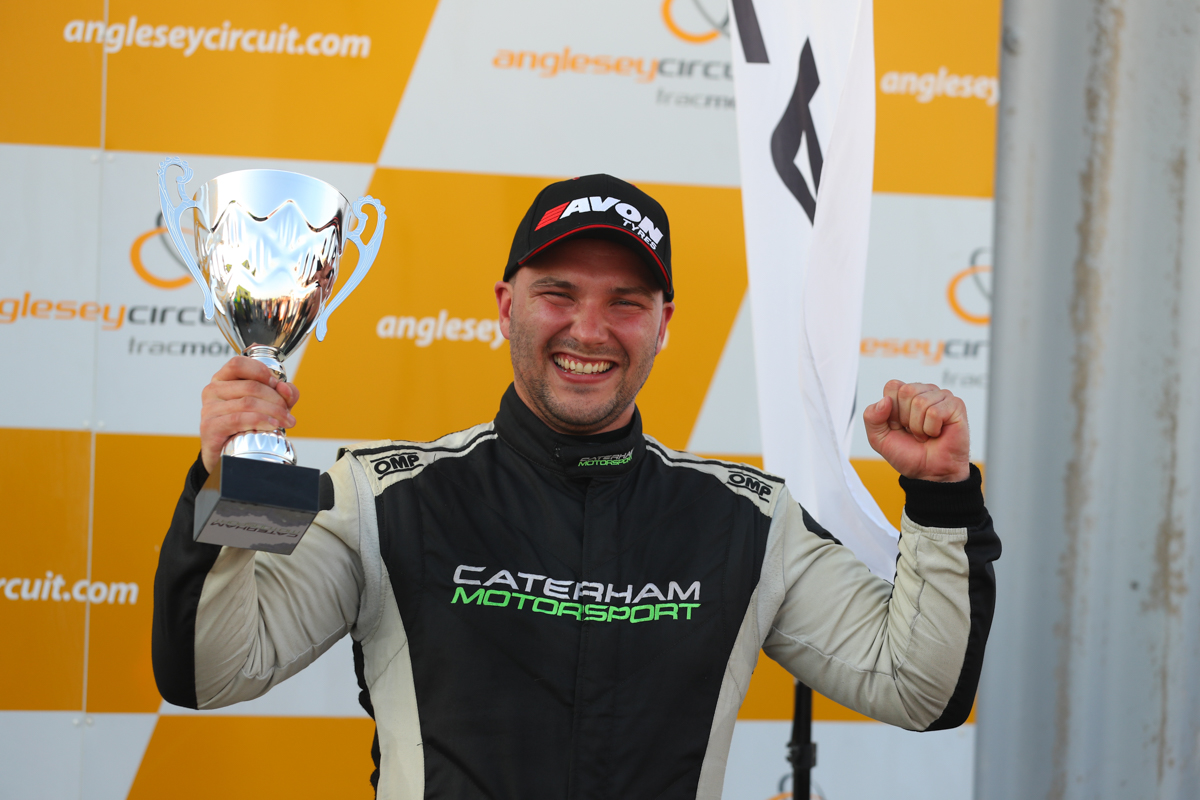 MISSION MOTORSPORT 270R 2022 Champion - TAYLOR O'FLANAGAN (No.11) 
2nd - Domenique Mannsperger  (No.25)
3rd - Hugo Bush (No.22)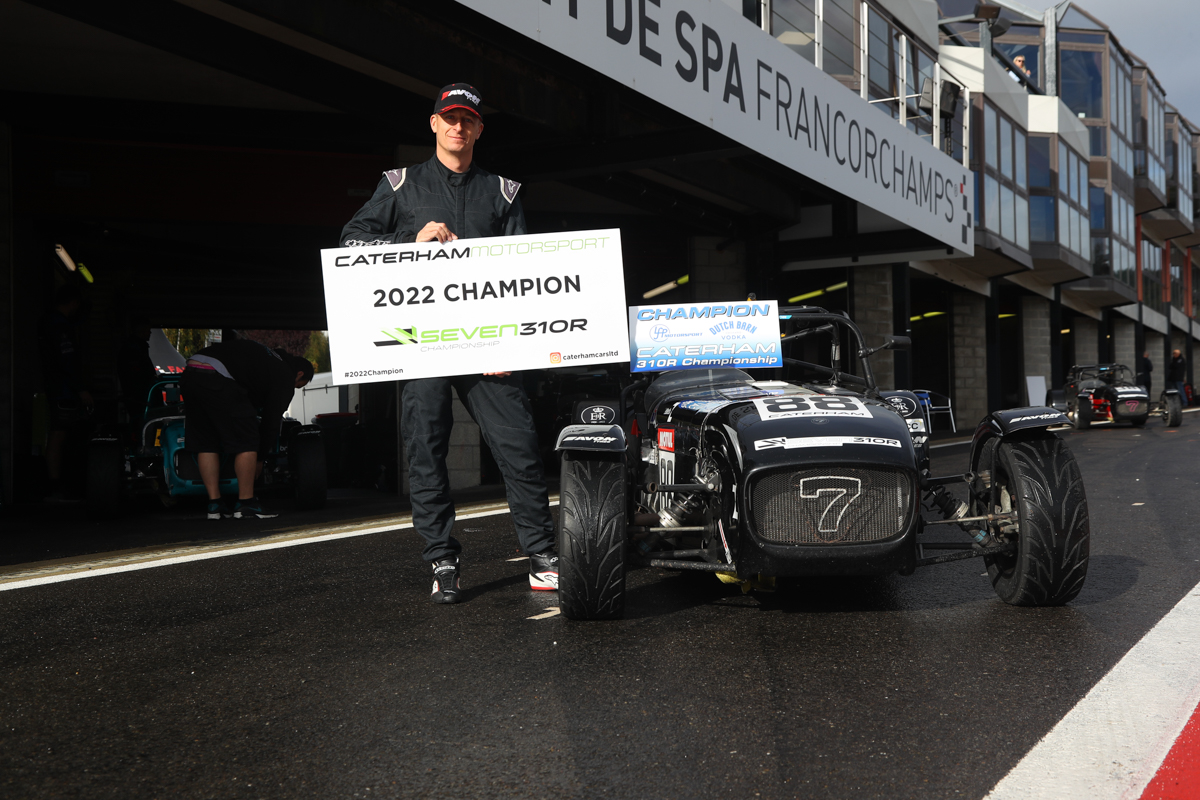 MOTUL 310R 2022 Champion - PETE WALTERS (No.88) 
2nd - Harry George (No.17) 
3rd - Jack Sales (No.35)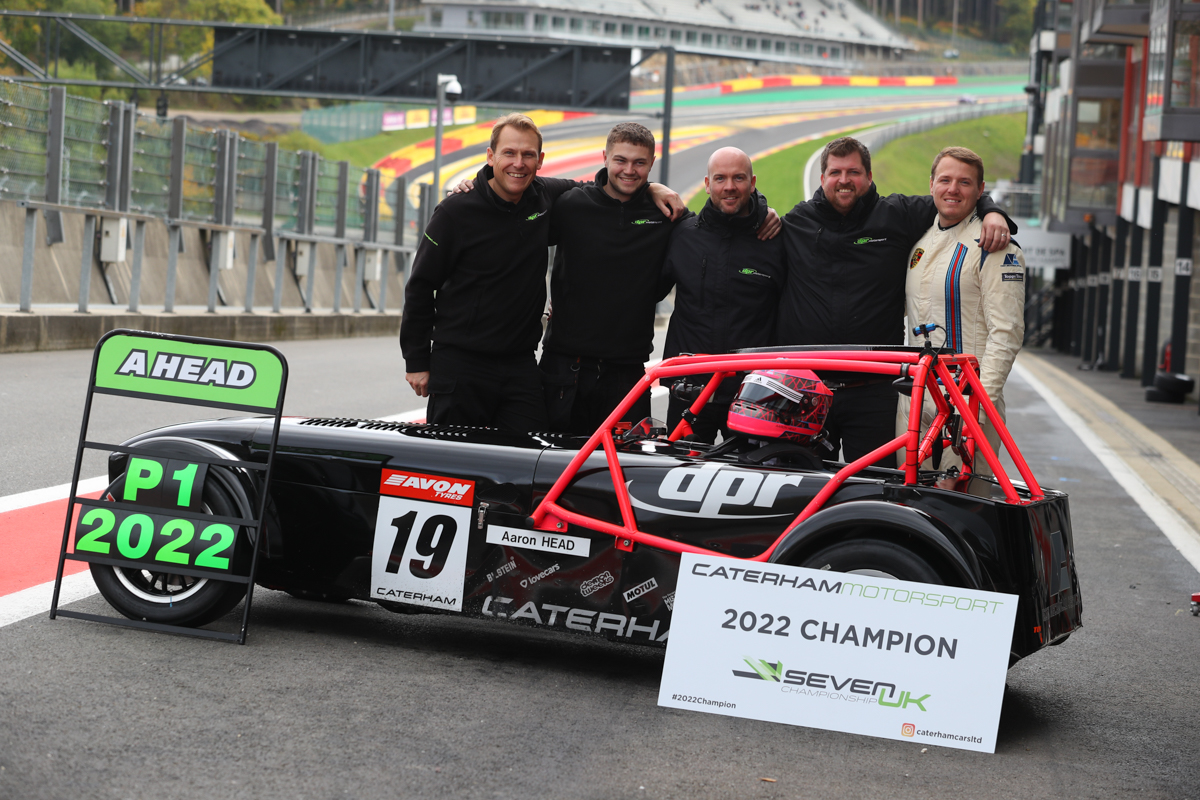 AVON TYRES CATERHAM SEVEN CHAMPIONSHIP UK Champion - AARON HEAD (No.19) 
2nd - Henry Heaton (No.19)
3rd - Jake Swann (No.66)
Three Nations Cup Winners  
2022 saw the introduction of an entirely new award, the Three Nations Cup.  Created especially for drivers that may not be able to commit to a full racing season, but also allows season regulars to compete (with a twist), the Cup provided a new challenge within Caterham Motorsport.  Hitting the front of the field is a difficult challenge, and the Cup allows everyone to have a shot at the podium. 
Guest drivers could score points towards the Cup at selected rounds.  Full season drivers could also score points... unless they bagged a podium at one of the Cup rounds (Silverstone, Spa, Anglesey and Knockhill).   For the eagle-eyed, you would have noticed that is four locations - however of the 8 rounds, only the 6 best scores would be taken. 
We'd like to say a huge congratulations to our first-ever Three Nations Cup Winners: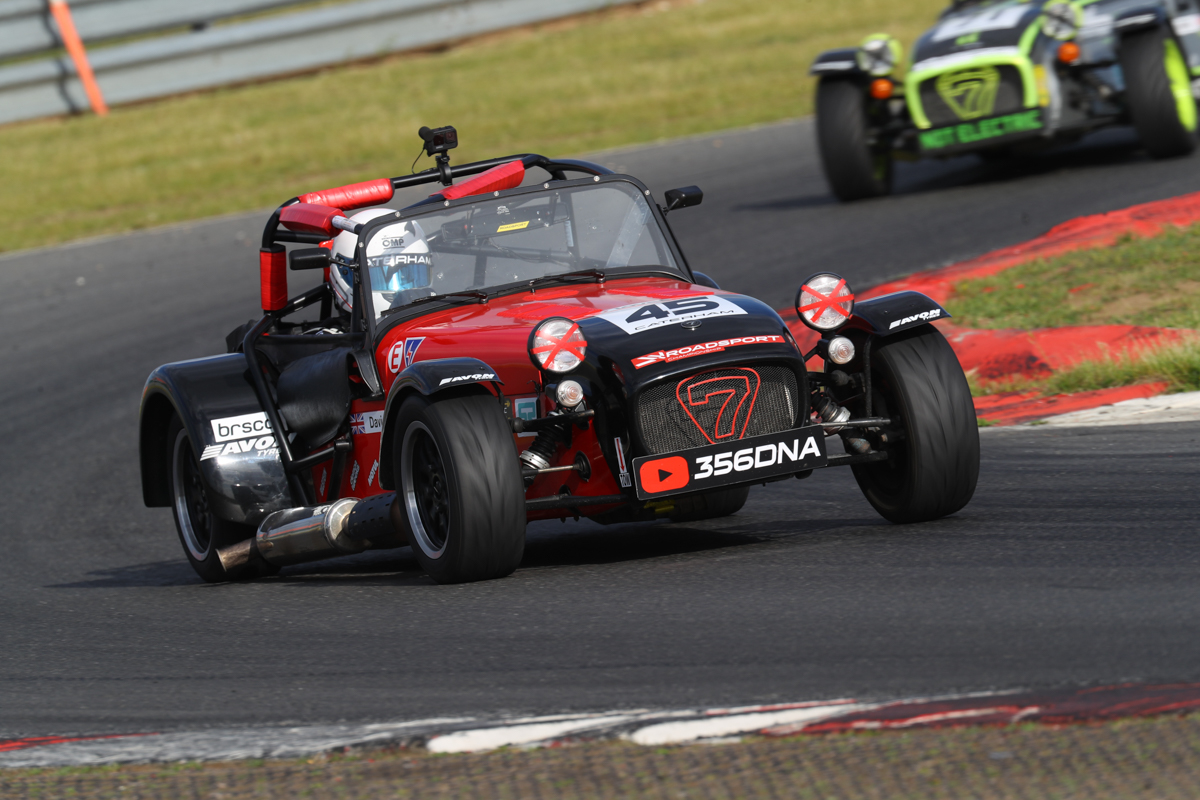 THREE NATIONS CUP Roadsport 2022 Winner - DAVID ROOKE (No.45)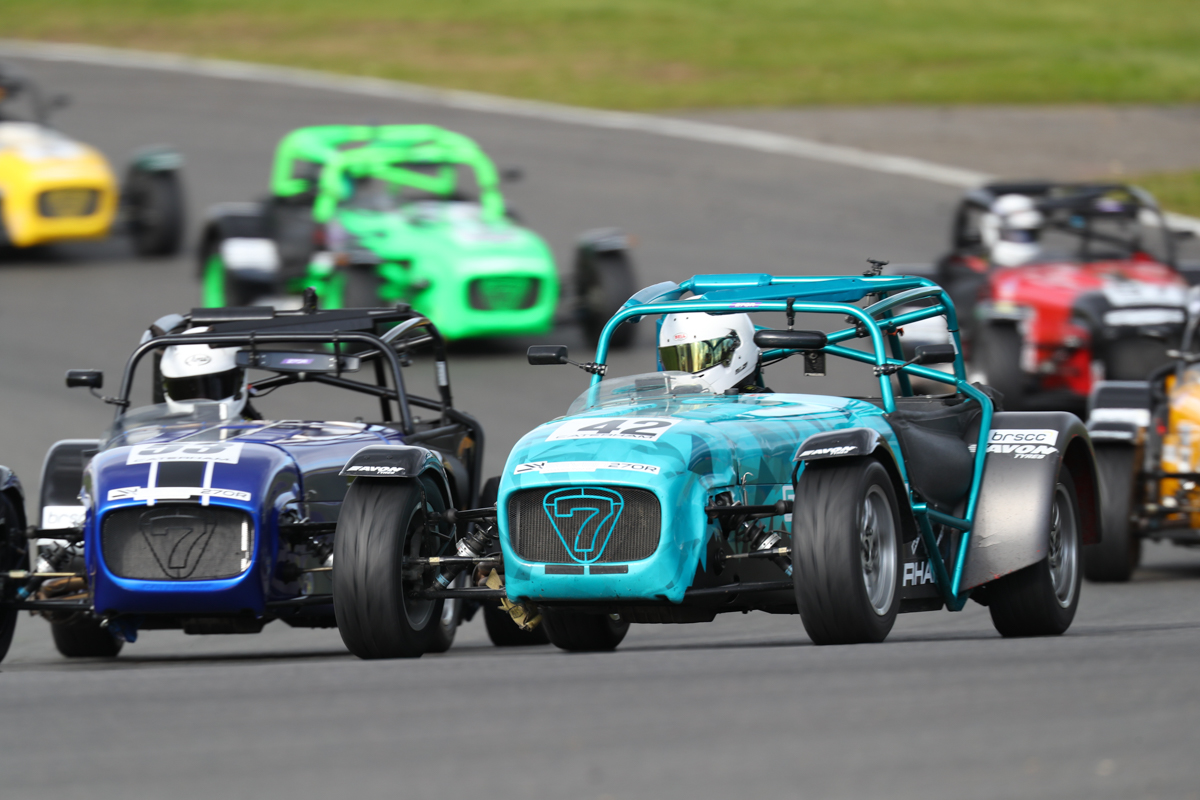 THREE NATIONS CUP 270R 2022 Winner -  BEN BUCKLEY (No.42)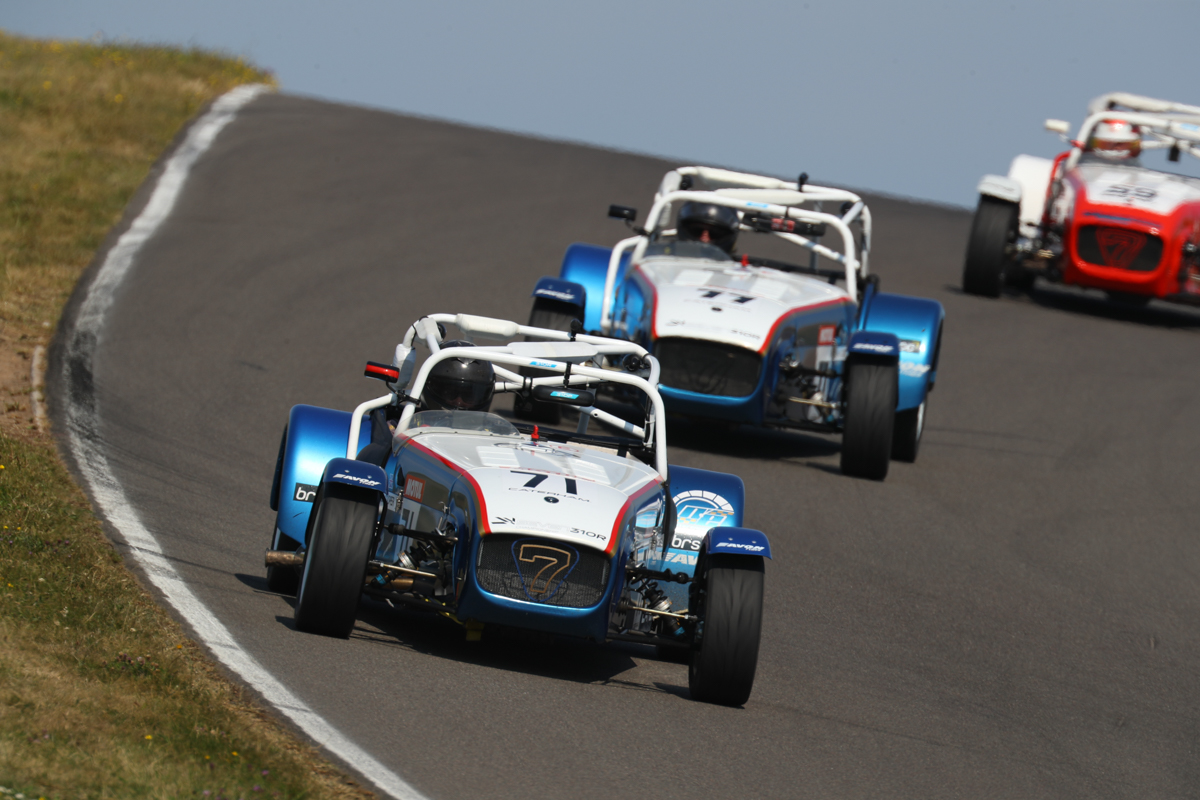 THREE NATIONS CUP 310R Winner - ALAN COOPER (No.71)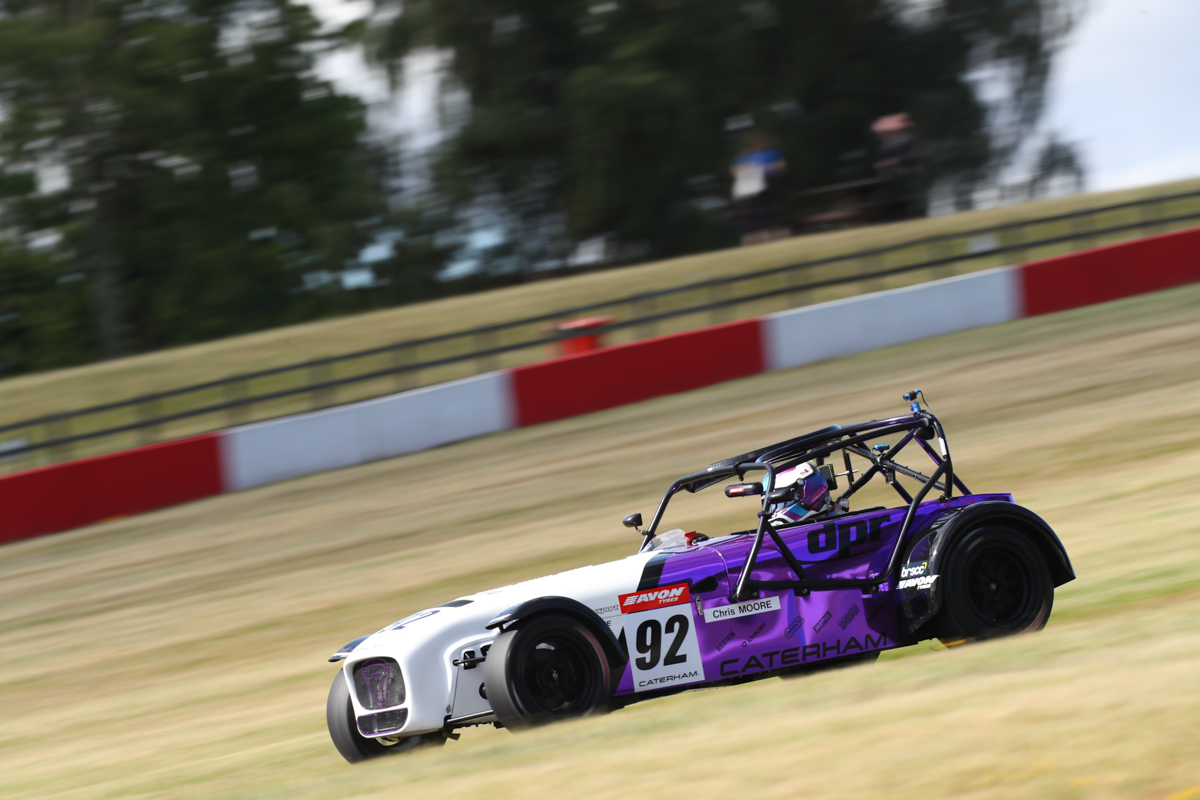 THREE NATIONS CUP CSCUK Winner - CHRIS MOORE (No.92) 
2022 Media Driver  
Once again we were supported by the legendary team at LoveCars.  Presenter of the hit YouTube and ITV series, Paul Woodman joined us at Caterham way back in 2020, participating as our 2021 Academy Media driver.  He was the first-ever media driver to continue into the Roadsport Championship - and chased the ever-elusive podium.  Paul achieved his first Roadsport podium at the home of British F1 - Silverstone GP.  He's been a huge part of the Caterham team - so make sure you head over to the LoveCars Channel to catch up on all the action from 2021 and 2022. 
2022 Caterham Media Partner - Paul Woodman (No.7)
2022 Livestreams
If you missed any of the action - or if you fancy watching it all again - all of our Caterham Motorsport live streams can be found by clicking here.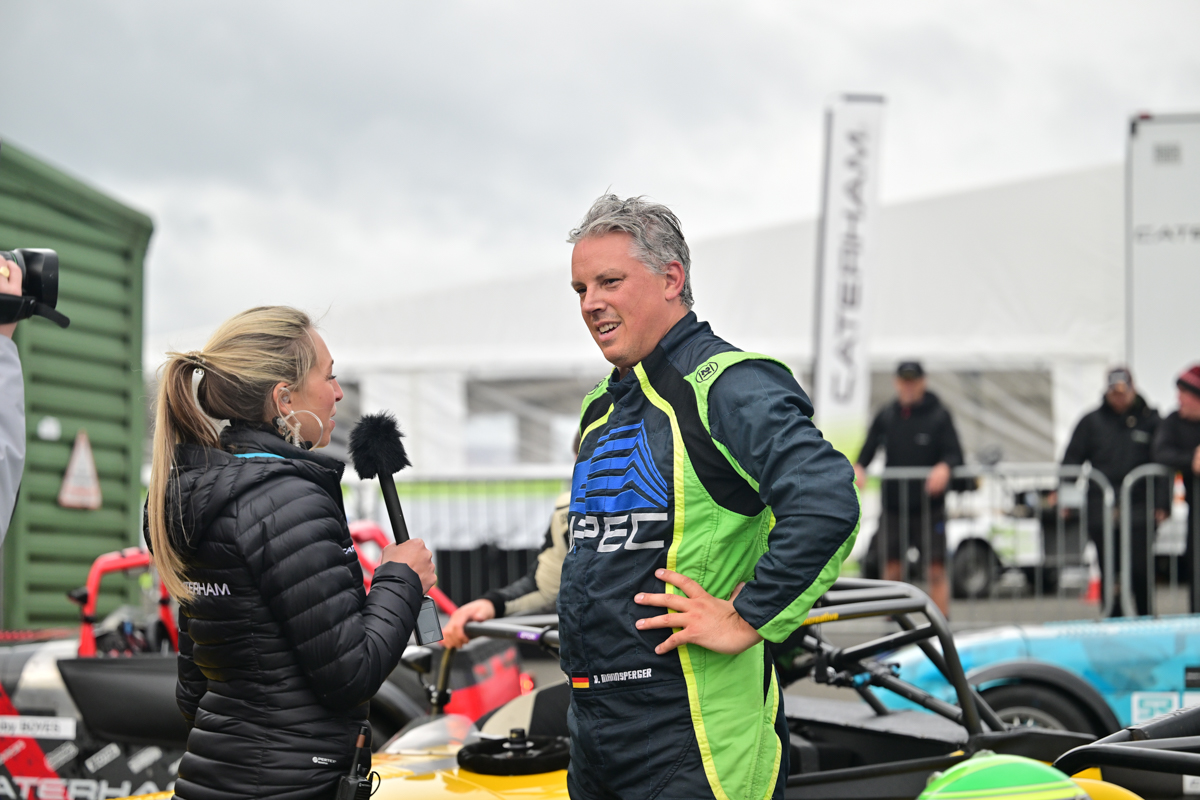 A Final Thank You 
We'd like to thank every driver for providing us with another year of incredible racing - we've enjoyed every moment from start to finish, and look forward to welcoming you back again in 2023.  
We'd also like to thank all of our amazing sponsors as, without them, our championships wouldn't be possible. A round of applause for Avon Tyres, Motul, Demon Tweeks and Bilstein, along with our partners at Halfords Advanced, PRG Trailers and LoveCars.  A special thank you is in order to the British Motor Show, who provided our incredible Ford Mustang safety car.  
Finally, we need to thank all of the teams, friends, families and supporters of Caterham racing.  It's been another brilliant year and we can't wait to see what 2023 has in store.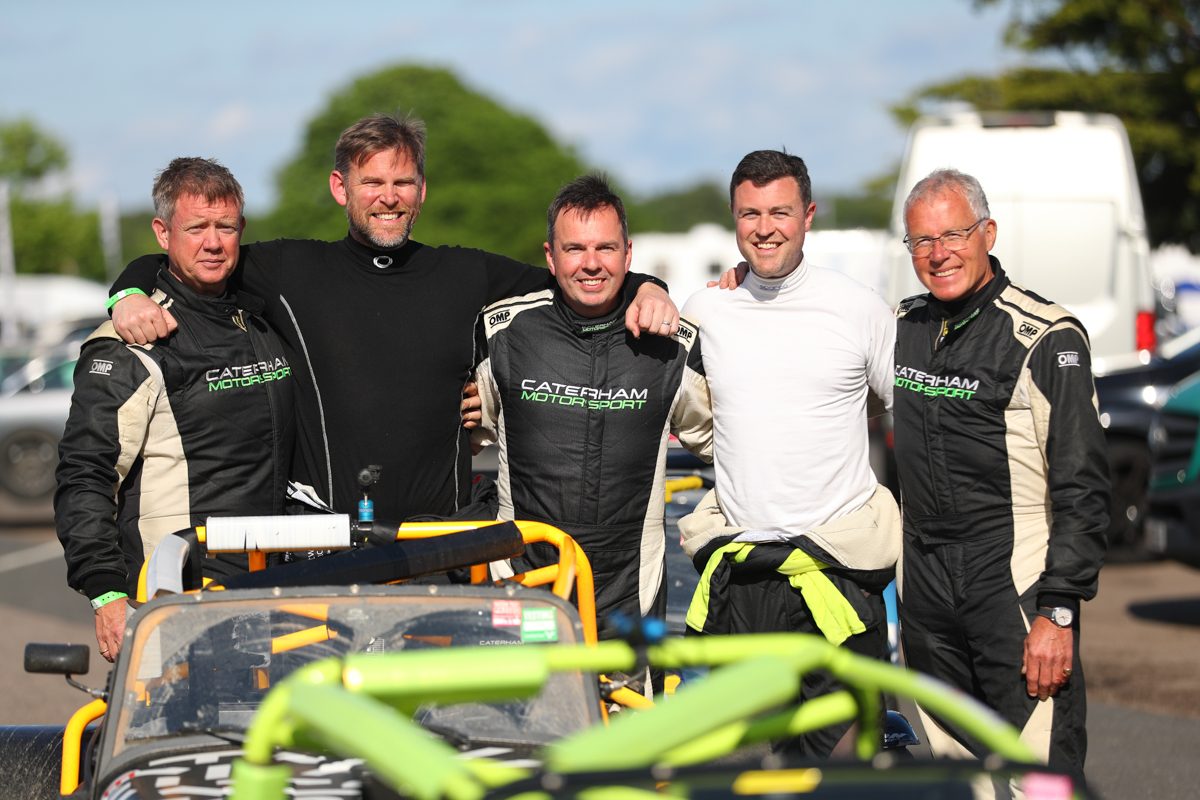 Caterham Motorsport 2022.  Over and out.