As one season ends, another begins.  Here it is – the 2023 Caterham Motorsport Calendar!
2023 officially marks the start of our new relationship with the British Automobile Racing Club (BARC).  An organising club with a history spanning over 110 years, hosting legendary championships such as the British Touring Car Championship, F4 Championship, Porsche Carrera Cup and MINI Challenge. It will also be a significant year for Caterham, as we celebrate 50 years as a manufacturer. 
To mark the occasion, and to celebrate our first year with BARC, we have 12 (yes 12!) action-packed race events. 
But that's not all, our 2023 Seven Championship UK drivers will get the chance to race at Silverstone with the incredible BTCC - organised by TOCA.  Find out more here - and check out the calendar below....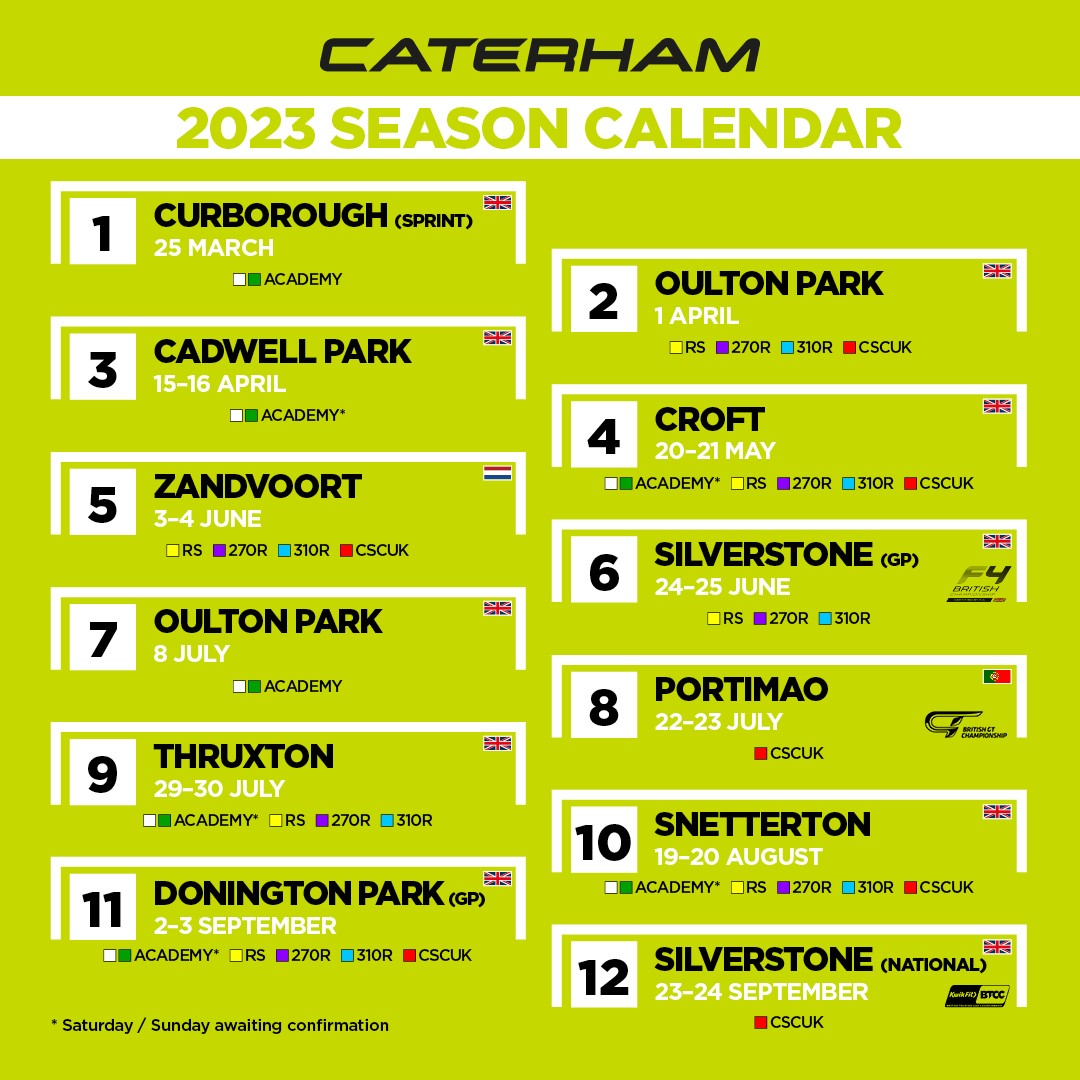 Once again, we'll be joined by our incredible sponsors – as well as our brand-new sponsors from 'The British Motor Show'.  You may have spotted our rather special safety car throughout the 2022 season.  Find out more about our sponsors by heading to the Sponsors Zone.